Scotch & Steak Night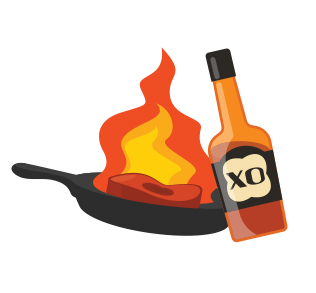 Join us for an evening of great steaks, great scotch and great company. Enough said!
OK - not quite enough said so... imagine the sound of steaks sizzling on the grill, the taste of that first juicy bite, that smooth "water of life" enjoyed, and the pleasure of lively conversation among friends. See you there!
Host: Josh Rosenberg & Kendra Fox
Date and time: Saturday, February 12, 7:00pm
Place: The Rosenberg Home - address provided to attendees
Maximum attendees: 16
Who can attend: Ages 21 and up
Thu, August 11 2022 14 Av 5782